Unfortunately due to unseen circumstances I have to sell my toyota celica gt4 st205 after losing my job
Its is a Japanese import,mileage is reading 143,600km's (about 89,000 miles) and the speedo has now been converted to read mph now.Its always warmed up and cooled down with the turbo timer,run on super unleaded.Taxed in the end of August and will have a fresh 12 month mot.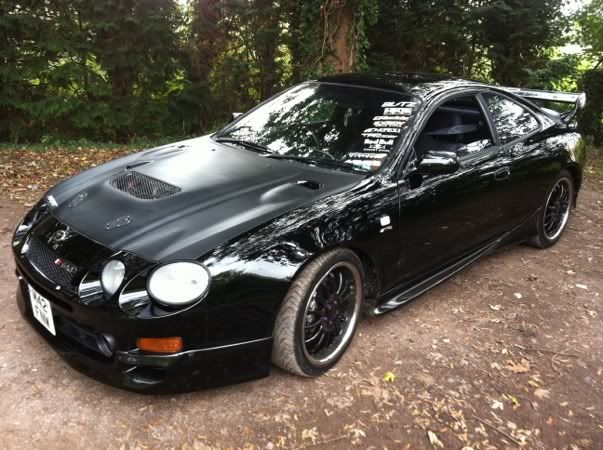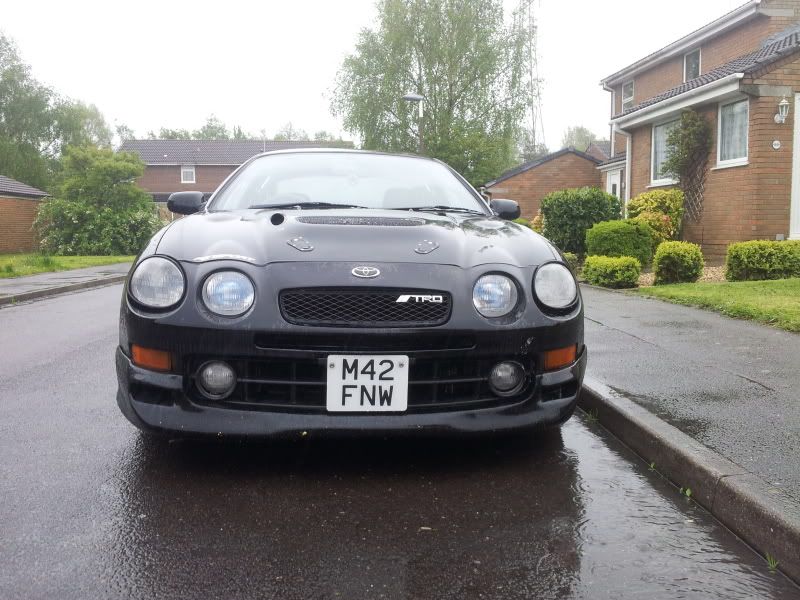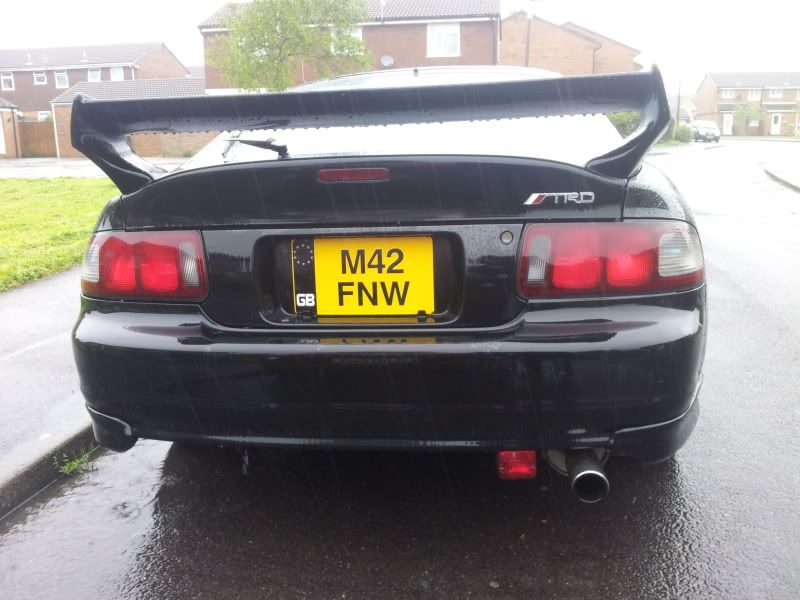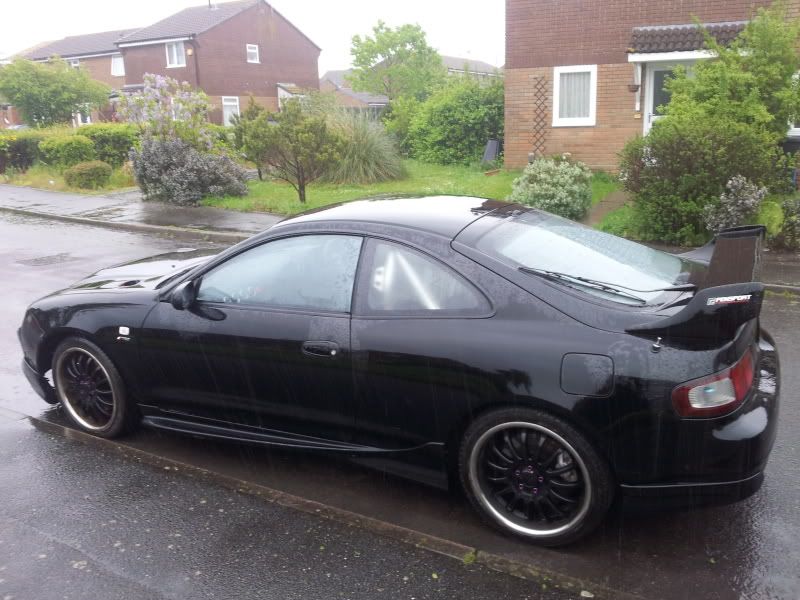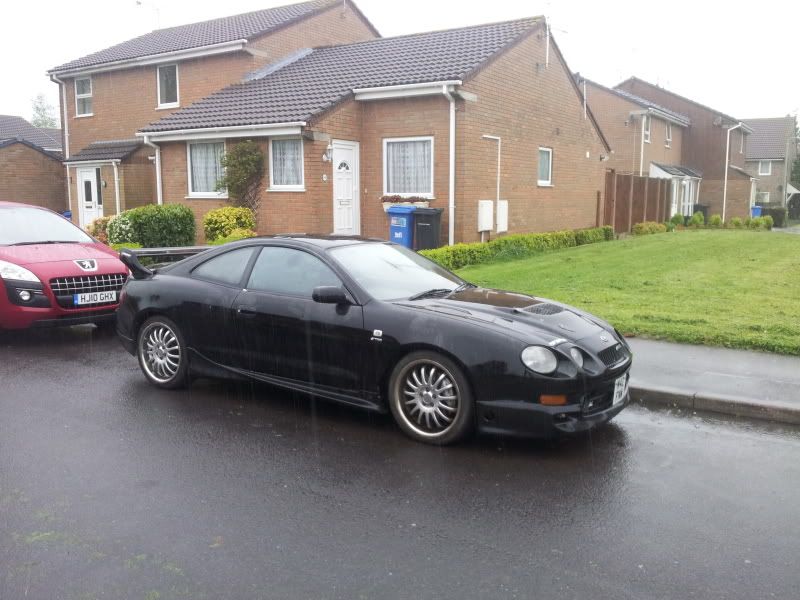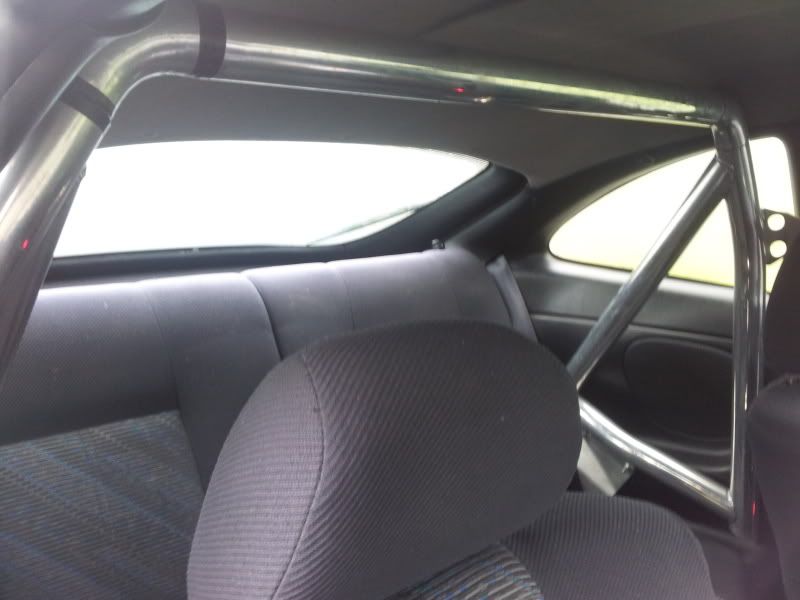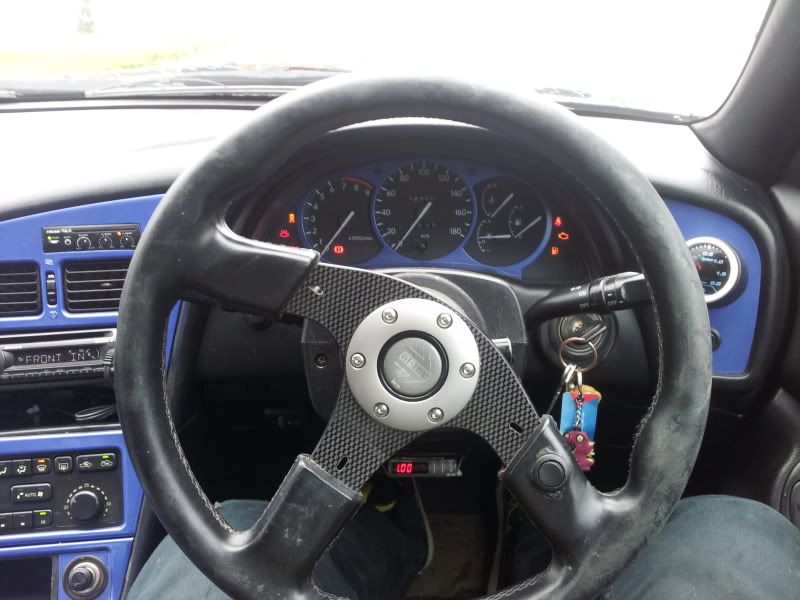 Exterior..
Carbon Fibre wrapped boot and bonnet,
Aero bonnet catches,
TRD badges,
TRD front splitter,side skirts,rear spats and spoiler
18x7 Team dynamics equinox's with 225/40/18 with good thread all around.
Purple light weight titanium wheel nuts,
clear side indicators,
Rear fog light for mot
Drilled and grooved front discs
Interior...
Momo steering wheel with quick release boss,
Sony xplod cd player with front aux port,
Rockford fosgate 6x9s in parcel shelf,
Amp wiring ready for sub if needed,
Alloy tax disc holder,
Short shifter and gear knob
Blitz turbo time,
Greddy profec b boost controller (set at .7 low boost and running a safe 1.2 on High boost)
Half roll cage in the rear (can still have passengers in the back)
temperature,extended temperature.
Engine...
Uprated turbo and race clutch
Rt performance radiator with twin fans and switch on dash to run fans all the time.
Strut brace,
Battery relocated to the boot,
Massive k&n air filter,
Blitz ss bov,
Samco hoses,
Oil breather,
TRD oil cap.
Chrome rising sun charge cooler cover,
Blitz de-cat pipe (not fitted as i put the standard one back in for mot)
Power flow exhaust.
There is probably more but thats all I can think of,this is a VERY fast car,would shame most sports cars but told its running around 290bhp but not proof.
Now for the bad bits (every car has them).
5p sized ding the drivers door,and the roof has like ripple like dent in the roof,which is seen and doesn't show up in pictures.
Engine light is on due to the lambda sensor being unplugged as it doesnt fit in the standard cat only the blitz de cat pipe so that will need fitting back on.
One of the alloy wheels has a dent in the lip of the wheel (wheel get a pic when its not bloody raining!!) and all have slight kerbing marks,Also two of the wheels are black one side and silver on the other(was like that when i got it).
Not much paper work with the car which is a shame.
Been as honest as I can and any inspection is welcome,I don't have anything to hide and will get some better pictures of the car when it actually stops raining.
£2,500ono
NO TIMEWASTERS PLEASE OR TEST PILOTS!!
Thanks for looking,
Mark.
07510786565