Hi All.
Thought I'd better drop in and say hello to everyone.
I'm Fox. I live in the Solent area and drive a pretty standard JDM Mazda Eunos 1.6. The only non std bits at the moment are the wheels... Not too pretty, and the red flocked interior....very pretty.
I'm also the owner of The Flock Shop,
http://www.theflockshop.co.uk
specialising in Automotive flocking, samples of which can be seen on AaronR's MX5
Here's some pics of my car.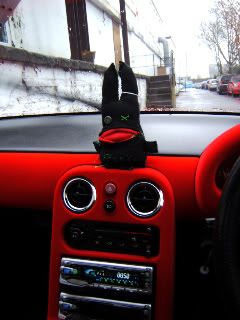 The underside of my hard top
Interior ( flash makes it look orange but is actually a bright red)
Thanks for taking the times to look.