Not much to report as I'm still waiting on pistons, sleeve, rods, cams and valves... But bought these light weight alloy pulleys...
So the question is are they as light as they say..
Well 1st up was the alternator pulley.. With the old one off we weighed them...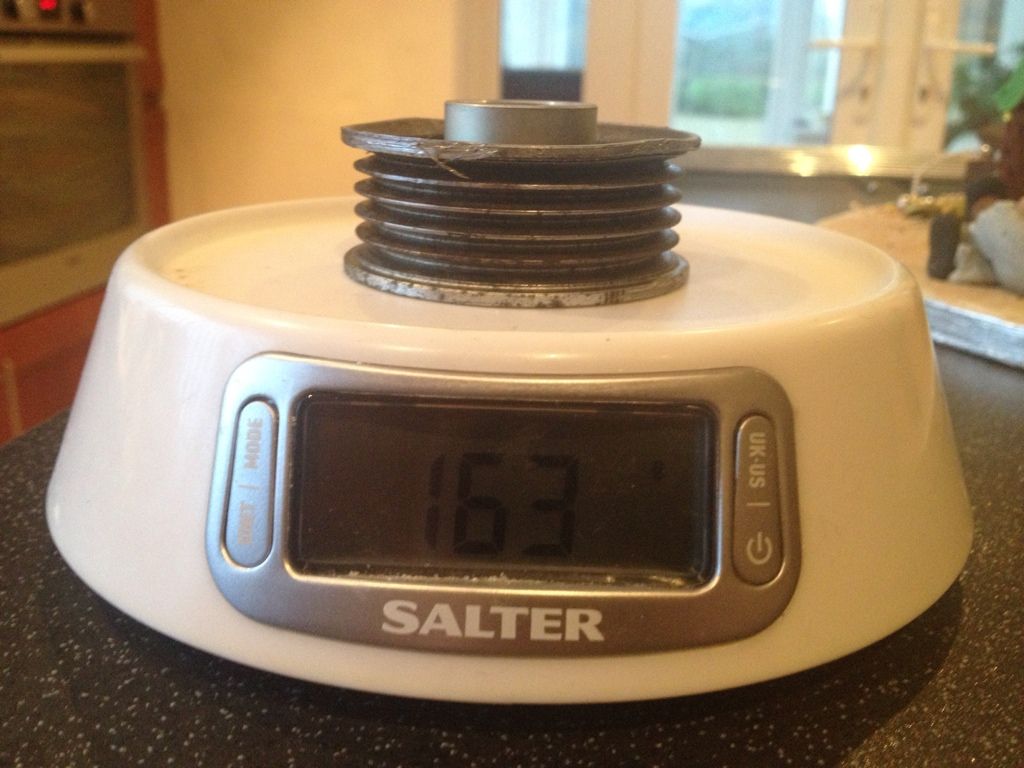 So at 163g what was the light one..
A tidy 56g..
We promptly fitted it to the alternator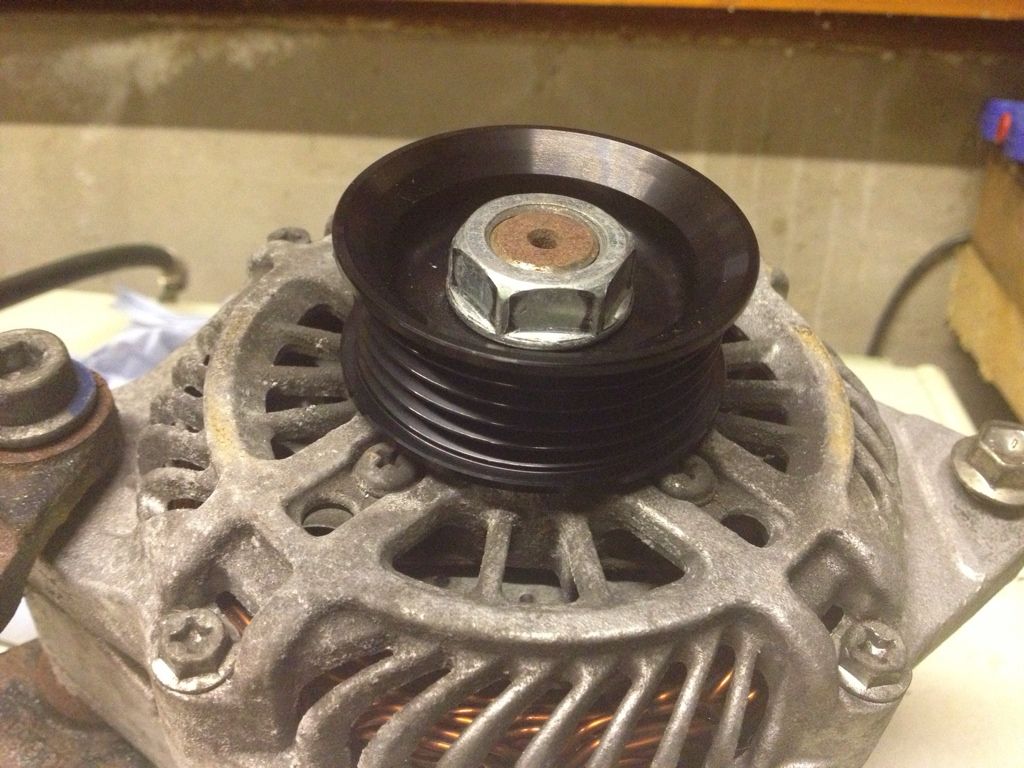 Next up the water pump pulley
And then the alloy one..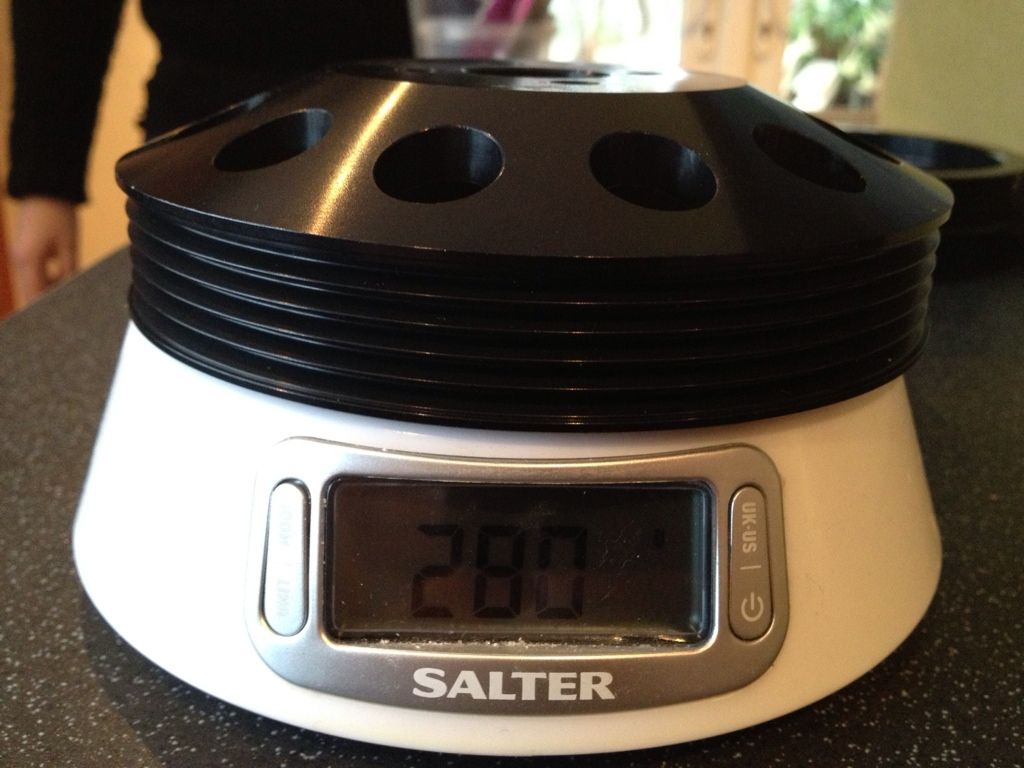 Again promptly fitted ready to assemble one the engine goes back together
Last up the crank pulley weighing in at 1703g..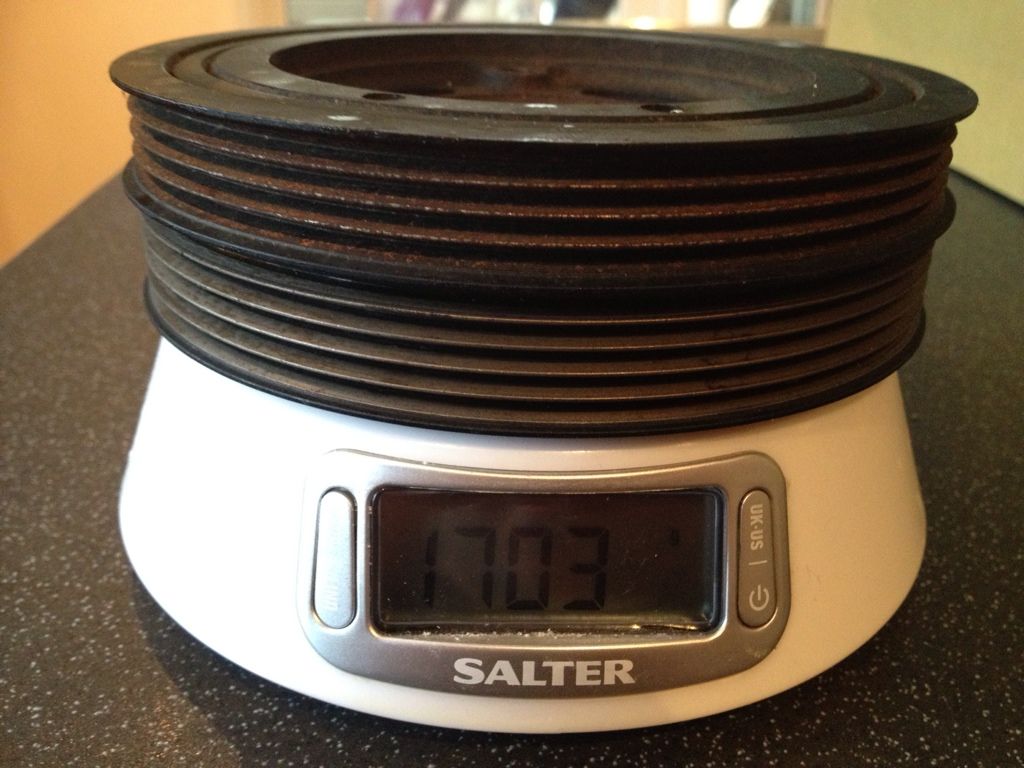 With the alloy one coming in at 703g giving a 1kg saving!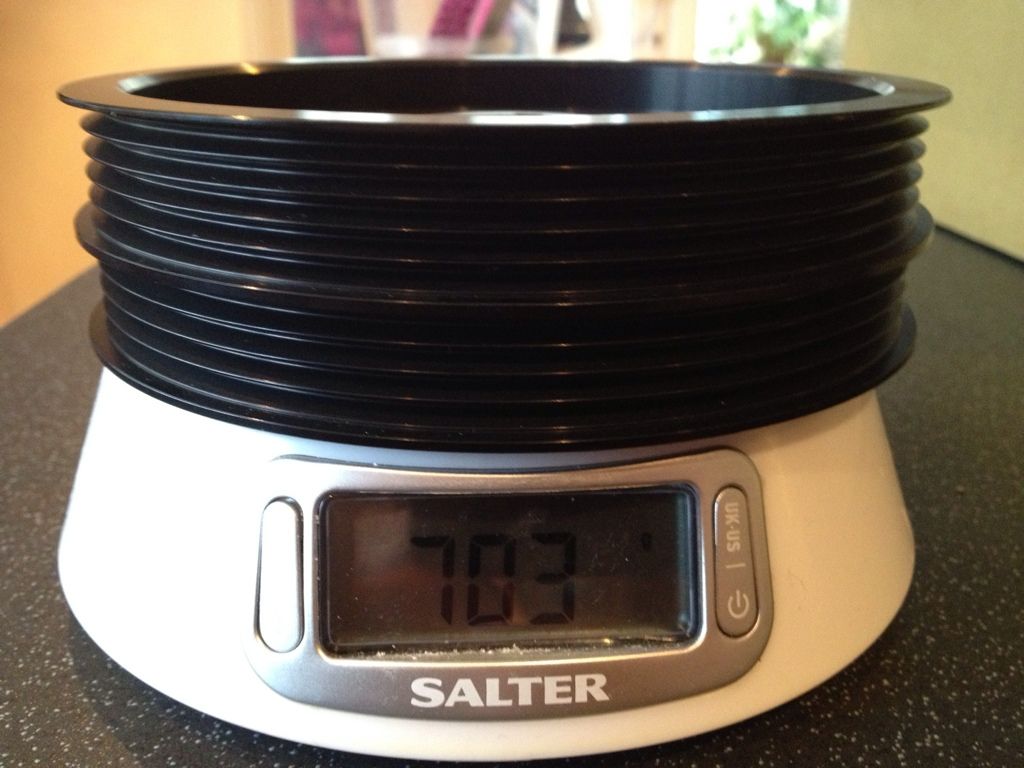 We were also told the sleeves are now in production.. Can't wait