Unicyclingtom's MC2 Honda Civic.
Posted:
Fri Sep 21, 2012 1:31 pm
I've had my Honda Civic Aerodeck for about 3 years now and this is what I've done so far
Here is my Cascade Green Pearl coloured VTi deck as I brought it, with full Honda History and only 58k
First 'Mod' I have done, (if you can call it a Mod) was to get a full Thule roof rack system capable of carrying my family's collection of mountain bikes. I brought Thule Aero bars and the foot pack together with 4x Thule Pro ride cycle carriers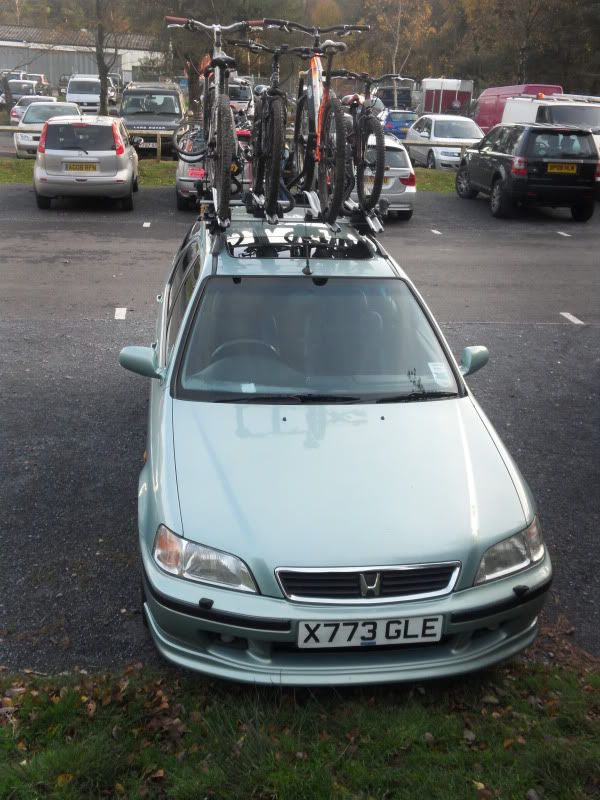 Oh and a dog guard!!
Then I got a custom made cat back system, because you can't buy an off the shelf one for the Aerodeck