Item for sale: GAZ coilovers. Adjustable height and damping
Price: £300 collected
Location: Dorset, BH20
Condition: Used for about 8-10k miles
Description: GAZ are known for good quality stuff. They're also based in the UK so spare parts / rebuilds is not a problem. These were fitted on my EJ8 coupe. Will fit any UK EK hatch / coupe (EM1 included). May fit JDM stuff as well but not sure. Apparently you can make them fit EG's as well but I'm not sure. Please double check yourself if you're interested in them for an EG.
2 C spanners are included. I just need to dig them out. Also still have the original dyno printout dated 18th Feb 2011.
Pictures:
Fronts
Rears
All 4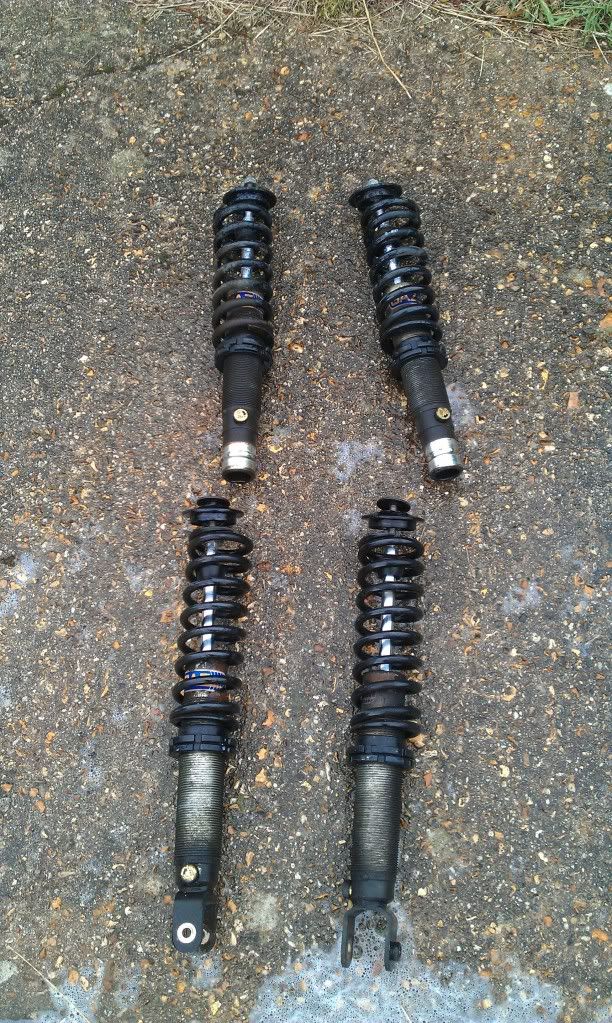 PM or drop a note here.