Item for sale: GReddy Evo 2 exhaust
Price: £250 collected
Location: Dorset, BH20
Condition: Used, couple of scrapes on the box (pictured)
Description: It is a sad day, the barry cannon is up for sale. A few members on here will vouch for the sheer ridiculousness of this exhaust. It is outrageous. If you want a loud exhaust, look elsewhere, if you want an ear splitting jap cannon sound, this is it. It has been cut and welded professionally to fit an EK coupe with an in built decat. Has also had the middle silencer removed. Whether it will fit other cars I have no idea. I can recommend a local place to get it done if you want to come and buy it, and laugh your head off on the way home.
Although it's loud under throttle, once you sit at cruising speed it's not actually that bad. Low rpm cruising especially, it's completely tolerable.
Yes, it pops and bangs like fuck.
Pictures: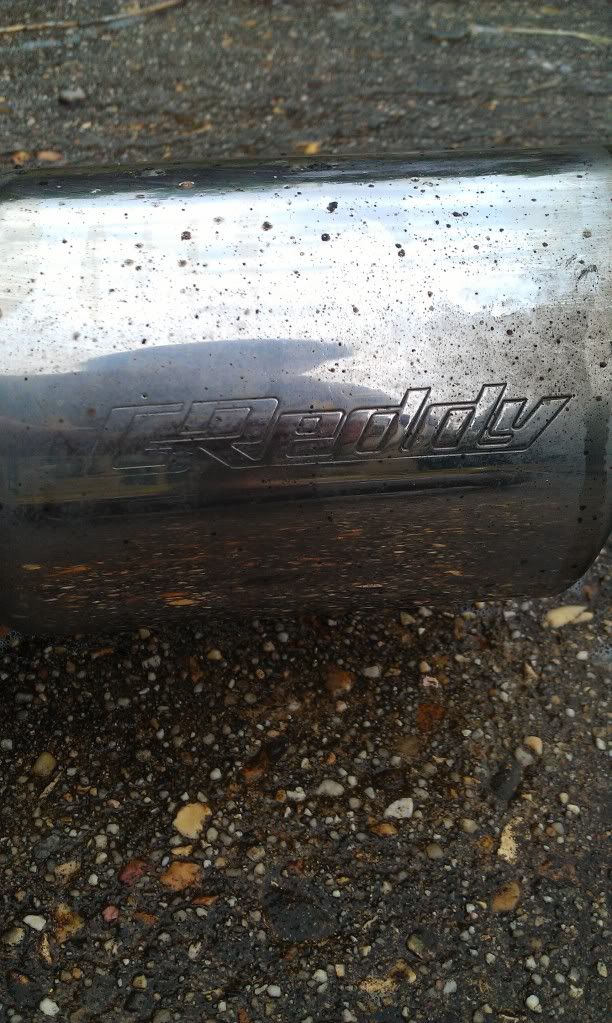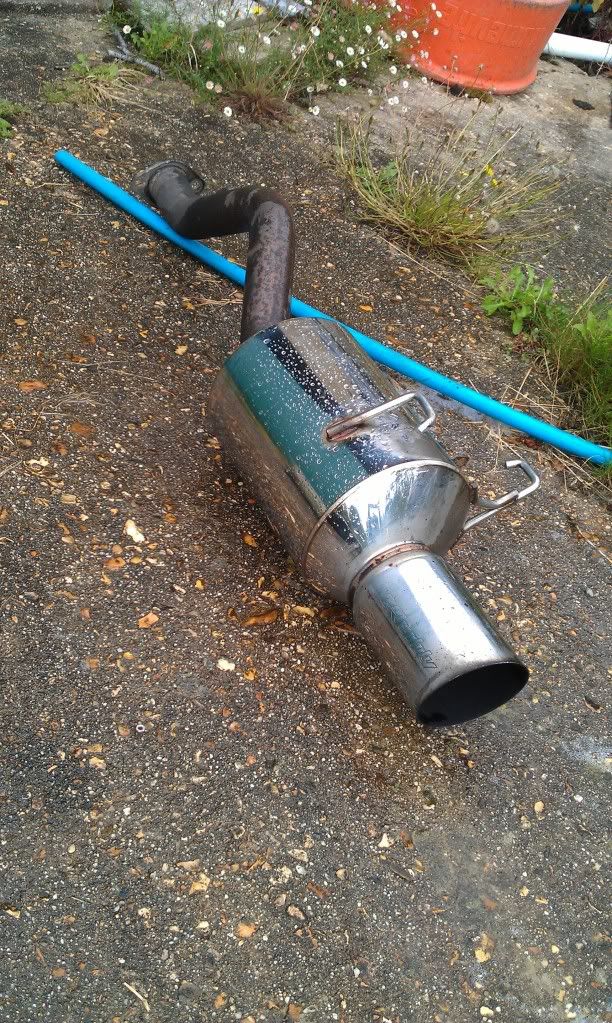 Drop a note here or PM me.
I think the black stuff if plastic from my bumper. Should come off I'm just in a bit of a rush today,